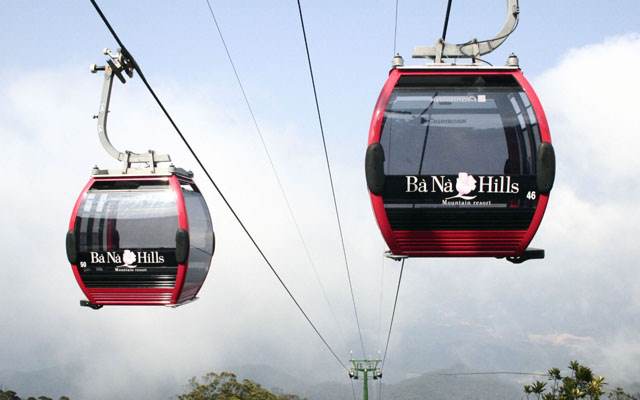 Hello Johnny Travel, my name is Ngo Tan Lanh is traveling in Hoi An, and I want to travel to Ba Na. But I don't know how many kilometers to travel from Hoi An to Ba Na. So can Johnny Travel guide me with a group of friends?
Thank you Lanh for sending questions to Johnny Travel, to clarify this issue of you, we would like to invite you to read through the article from Hoi An to Ba Na how many kilometers that we have written. Hope to help you.
How many kilometers from Hoi An to Ba Na?
Hoi An is a city under the province, and is recognized as a class III city, under Quang Nam province. And Ba Na is a mountain belonging to the Truong Son mountain range in Hoa Ninh commune – Hoa Vang district. Therefore, it takes about 50 -57km to travel from Hoi An to Ba Na.
How many ways to travel from Hoi An to Ba Na?
To go from Hoi An to Ba Na, you can go many different ways such as taxis, buses, tour cars, self-driving cars or your own motorbike. Refer to the following means to have the experience.
By bus:
Tourists can take a bus from Hoi An to Da Nang. Then from Danang take a bus to Ba Na. Bus from Da Nang center to Ba Na departs continuously throughout the day.
By taxi:
Take a taxi from Hoi An to Ba Na. This means is quite expensive, but if possible, visitors can choose because it is convenient and healthier.
By private car:
If you are traveling in a large group, you can rent a car from Hoi An. Go to the parking lot of Ba Na resort, overnight parking here. Or there is another way that you go by car, it is to take a private car. Currently Johnny Travel, we are the first company to provide passenger cars at very low prices. Commitment to CUSTOMER 100% SATISFIED. Including daily tours Ba Na. You refer here.
By motorcycle:
If you like the feeling of freedom, comfort and economy, visitors can rent a motorbike from Hoi An and go to Ba Na on their own. Then send the car overnight at the car park. Admission tickets for cable cars.
Note:
If you want to ask how many kilometers to travel from Da Nang to Ba Na, see the article "How many kilometers from Da Nang to Ba Na?" our for more info.
Should go to Bana at any time is appropriate?
Because Ba Na is about 50 -57 km from Hoi An, so you should take advantage to go early. If you choose to ride a motorbike, it consumes a lot of time (such as preparing luggage, checking petrol …), so you have to start at 6 am.
If you follow the tour of the company, there will be a specific schedule, not afraid of losing time. But you will lose the freedom to visit Ba Na.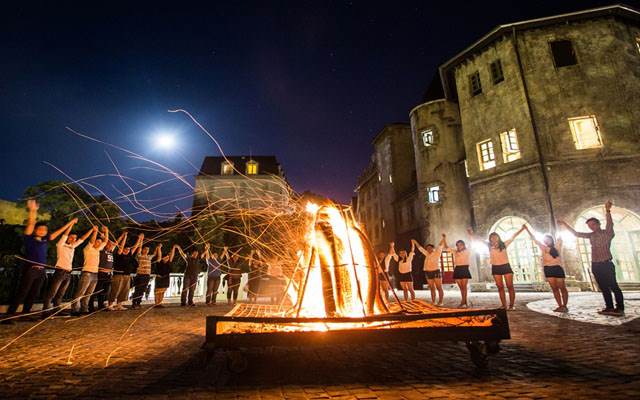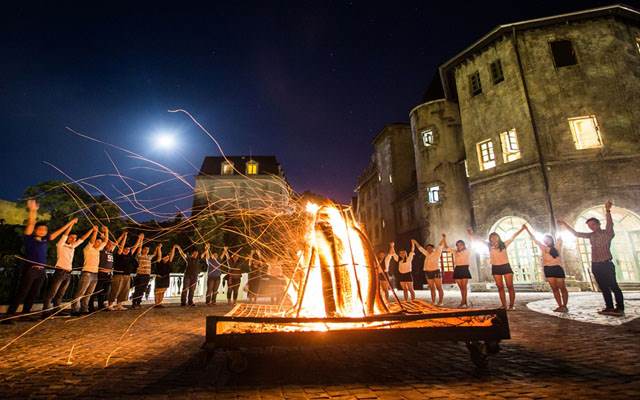 Tip: If you are traveling with family, you should rent a private car for the freedom to visit. The driver can wait for you until you want to return to Hoi An.
Price list for car rental from Hoi An to Ba Na Hill
| | |
| --- | --- |
| 4 seaters car | 550.000 vnđ |
| 7 seaters car | 650.000 vnđ |
| 16 seaters car | 750.000 vnđ |
For 7-seat and 16-seat cars, if booking with 2-way will be an additional discount of 50,000 vnd.
Things to keep in mind when traveling in Ba Na.
Because Bana is located at an altitude of about 1400m, when traveling to Bana certainly can not escape the cold. You need to pay more attention when coming to Ba Na, please refer to our article to have the preparation. The temperature in Ba Na is usually cold in the morning, the afternoon is sunny, and the evening is as cold as the morning.
Therefore, you come to Ba Na to travel in the month of spring, summer, autumn. Now you are free to watch the sky and the clouds, enjoy the sky-changing atmosphere in 1 day. Absolutely do not go winter.
Summary:
With the article "How many kilometers from Hoi An to Ba Na?" We think Lanh and his friends will get useful information from this article. Wish Lanh and your friends with fun and interesting trips.
If you want to ask us more about anything, please inbox through Facebook for suggestions. We sincerely thank you.