Experience Cham Island tourism in 1 day with the most economical price!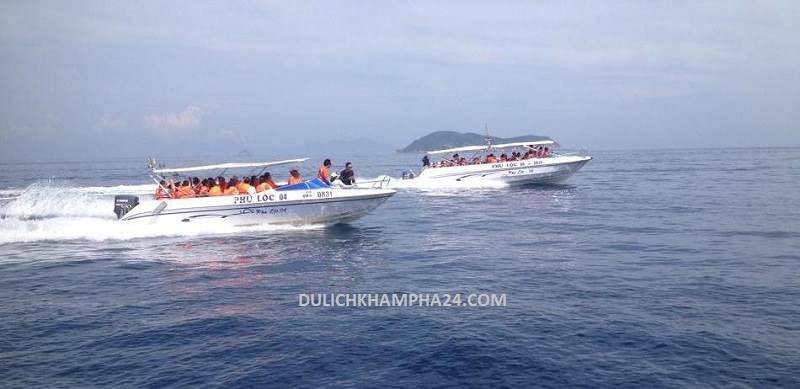 Many readers asked if they should combine traveling to Cham Island and Hoi An in a day?
So through this article I will share my experience of traveling to Cham Island and Hoi An during the day to send to everyone specific schedules such as: Vehicles, Sightseeing Tickets, Cano to Island, Meals and Time move to help you understand and arrange a schedule to fully explore these 2 points with a fun and economical day!
Travel experience Cham Island – Hoi An
Cham Island is a very beautiful and famous island, now Cham Island is a tourist destination you should not miss when you are planning to travel to Da Nang – Hoi An, because it is too beautiful here, much nicer than what books often describe!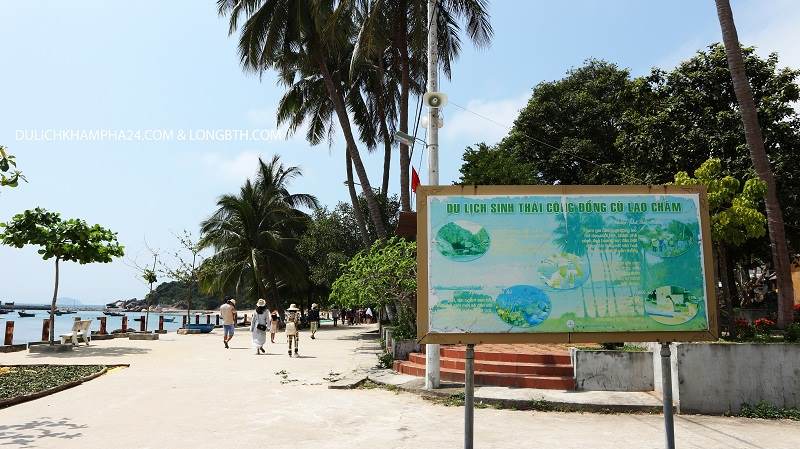 I am impressed with this place by the blue beaches, clear water, by the gentleness and simplicity of the people here. And in particular, this place is striving to become an island without plastic bags. Seeing if discovered using plastic bags on the island will be fined 500k there, so remember to bring "eco bags" here instead of plastic bags. If there are too many items, you can buy them at Cua Dai pier, they sell a lot!
Normally people often combine morning to Cham Island, afternoon to play in Hoi An always, or you go to Cham Island tour from Da Nang, Hoi An… A few who have a lot of time, they choose to go to Cham Island self-sufficient. 2 days 1 night. You can choose any way, as long as it suits your time, your desires.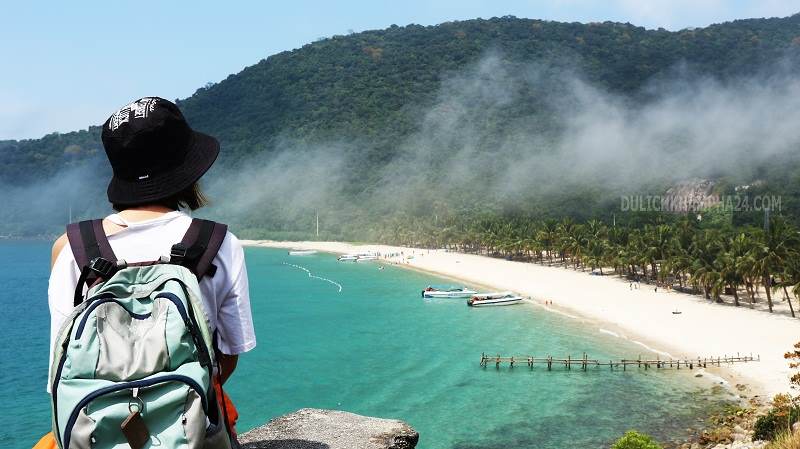 Guide to Cham Island in Hoi An during the day
There are 2 options for you to choose when traveling to Cham Island – Hoi An during the day, I will guide you to understand better: Self-travel to Cham Island by motorbike or Cham Island tour and then pay guests at Hoi An.
Travel Cham Island by motorbike
Traveling to Da Nang, if you plan to go to Cham Island by motorbike, you must book a canoe ticket one day in advance for sure. Because in the summer, the number of people traveling to Cham Island is relatively large. When you go to Cham Island, you should go early, be present in Cua Dai port about 8h to make procedures with the border to Cano to the Island. Motorcycles deposited at the Port best luggage belongings should not carry much.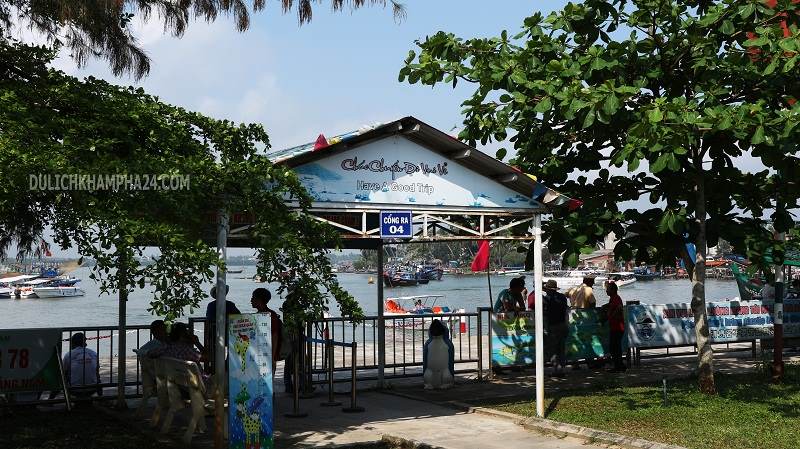 You must know Cano afternoon schedule to know the time you travel to the mainland and the way from Cua Dai port to Hoi An. The distance from Cua Dai port to Hoi An ancient town is approximately 7-10km. So about 16pm you were in Hoi An to visit.
Book Cham Island tour to pay guests in Hoi An
This is an experience you should learn when traveling to Cham Island. As above I pointed out, Cham Island tourist season is extremely crowded. So canoeing is very common in the summer, you should book a Cham Island tour from Da Nang and pay in Hoi An the cost you think is cheaper and more convenient than self-sufficient.
Below I will analyze the beauty of this service because I have tried to go on my own and take a tour to experience it before sharing it with everyone!
When self-sufficient by motorbike: Car rental is about 100 – 150k, petrol cost 50k, deposit about 30k. So you have lost from 200 – 230k for rented motorbike. As for the distance traveled as well as finding the way will also be very difficult when not understanding the distance traveled.
Not to mention when you go to Hoi An late at night, you will have to drive in the dark back to Da Nang very tired during the day. As for the canoe to the port, then you have to go to Hoi An during the day is considered very sad because Old Quarter is shimmering at night. That canoe ticket package also cost 500k.
View more: Experience traveling to Hoi An ancient town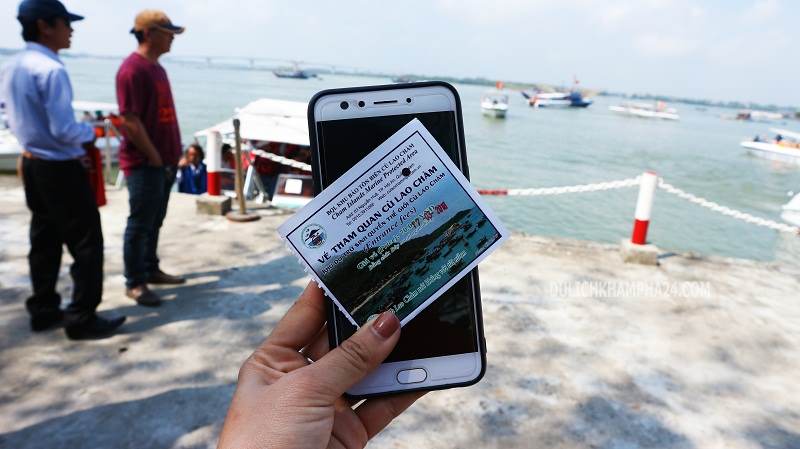 You note that renting a canoe is very high price, so unless you follow a group of more than 15-20 people can actively rent a canoe, rather than a few people, will have to join a group to save. Therefore, you should come to Cua Dai wharf (Hoi An) in the crowded time.
Departure time of the largest canoes is usually from 8 am to 9 am because this time many tourists travel, easy to join. At 9am, few people go, they won't go anywhere. If you plan to go to Cham Island in the afternoon, then the luck will be good, at this time few people travel Cham Island in the afternoon.
Fortunately, meet the travel company they go, cano lack of people, you can join the group okay. It is best not to go to Cham Island island in the afternoon!
Take the Cham Island tour and return guests in Hoi An: This is a very convenient service you do not have to worry. I share with you this plan of travel because recently, I myself have personally tried the Cham Island island tour daily, seeing it has quite a lot of advantages that you should consider.
Regarding the convenience, do not say, there is a shuttle bus to the hotel in Da Nang, with a guide for detailed instructions, arrangements, take care of everything, just follow their instructions.
The meal on this tour is very delicious, my team went to eat all the birth, always leave nothing .hi. That turned out to be cheaper than self-sufficient quite a lot, that time I ordered for 520k / person.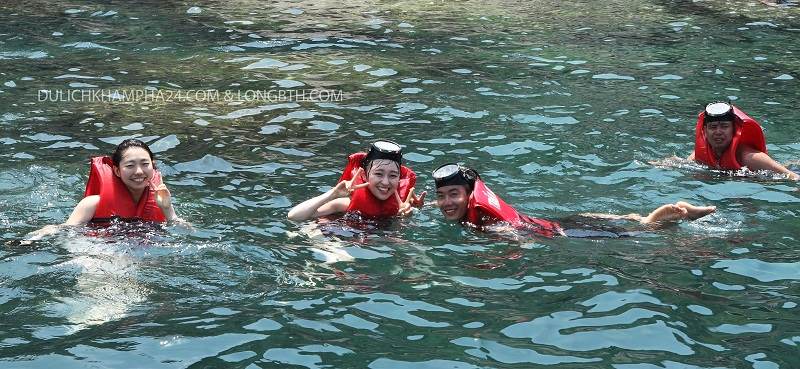 At the end of the tour to Cua Dai port, you tell the tour guide to return you at the ancient town of Hoi An and then when you return to Da Nang, you just need to call the car with 4 seats to return one way.
At that time, it only takes about 200 – 250k for the afternoon to return to Da Nang. Being tired and safe, I have advised a lot of people on this issue and everyone is very OK. If you do not know how to book a 4-seater car, please ask Mr Khanh 0905 883 438 for assistance. Mr. Khanh is also the tour leader of Da Nang, a company he has experienced.
YOU WILL BE INTERESTED: Ba Na Hills travel experience the most economical in 2020.
You can refer to: Tour price list of the tour company I have traveled below. I guarantee about the quality too !!! Specific schedule, I put it at the end of the article.
NOTE: It is recommended to take a Photo of the Tour Table for your convenience in the days of travel in Danang!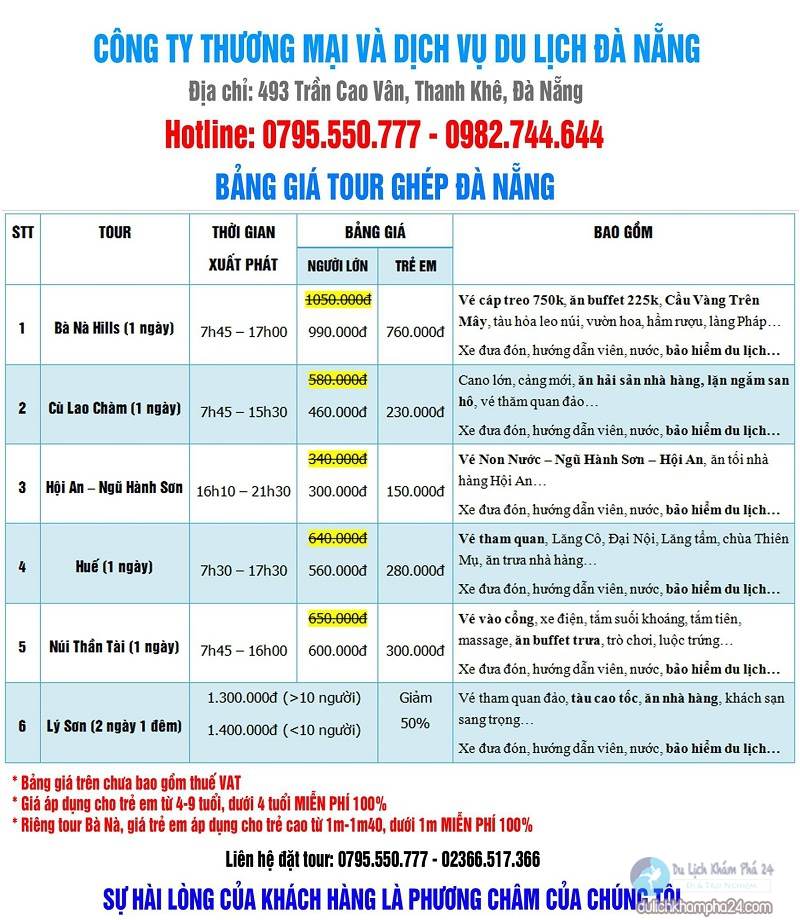 Schedule of FLAG TODAY tour, please refer to:
7h30: Tour bus and tour guide pick up guests at the hotel, airport, train station … Start the Cham Island tour.
8:15: Union members present at Cua Dai port, HDV will carry out procedures with the border guards before going to the island.
8h30: High speed canoe feels strong when surfing on the waves and will take about 20 minutes at sea to go to the island.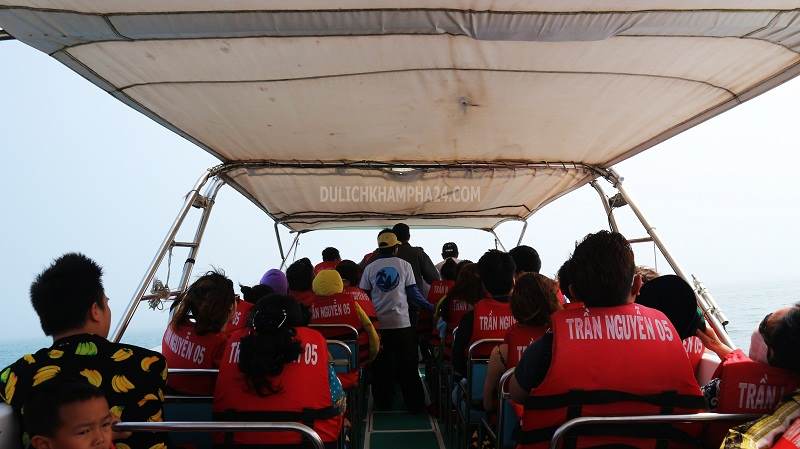 8h50: Visit the port of Lang beach, the largest beach in Hon Lao, the delegation will visit works such as Champa ancient well, marine conservation area, Hai Tang pagoda.
10h30: Union will leave Lang beach to return to Ong beach, an eco beach of Hon Lao, tourists will choose costumes to dive to see the coral.
13h00: Have lunch at Ong Ong restaurant, take a photo…
14h30: Union speedboat back to the mainland.
15h30: Tour bus and tour guide will take you to the original pick up point and end the journey.
Ticket price of Canoe Cham Island package: 460,000 VND / 1 adult. (Children under 4 years of age 100k premium, from 4-9 years old will be charged 50% of the ticket), book directly at the hotel for sure or contact the reservation for advice carefully for the schedule.
ATTRACTIONS TO TRAVEL IN CHAM ISLAND
Here are some tourist attractions to visit, learn and take pictures:
Beaches: In Cham Island, there are many beautiful beaches, clear blue water such as Ong beach, Lang beach, Xep beach, Bai Chong, Huong beach…
Cham Island Marine Museum: The place has a comprehensive view of the life, customs and traditions of the ancient people living on the Island.
Ancient Champa: This is an ancient relic of Tien Sa Huynh which is also a place to supply fresh water for the whole island whether it is dry season or rainy season. I feel that anyone who drank a wave will drink one mouthful, if he wants a lover, a boy will drink 7 mouths, a girl will drink 9 mouths. Do not know is true anymore.
Hai Tang Pagoda: A place to express the beliefs of the ancient people with a unique and sacred architecture associated with mysterious legends and this is also a tourist attraction of the temple.
Yen Yen Temple: The worshiping place of the Yen cultivators on Cham Island.
Tan Hiep Market: When visitors come here, they can choose and buy any specialty, fresh seafood and souvenirs of Cham Island Island as gifts at quite cheap prices..
Travel to Cham Island Hoi An in 1 day
Through this article, you have a better understanding of how to experience Cham Island – Hoi An 1 day. If young people want to explore freely, renting a motorbike on the road is fun.
And whoever wants to be convenient do not have to worry about anything, do as he or she shares! To understand more about this place, please refer to your extremely detailed article: Cham Island travel experience self-sufficient 2019 READING WANT TO GO.
Wishing everyone a happy and meaningful trip to Cham Island and Hoi An!