Tourism Than Tai Mountain, also known as Than Tai Hot Spring Park, is a new eco-tourism area in Da Nang. In this article sharing personal travel experience Than Than Nui 2020, I will share to everyone the information about: Admission, transportation, dining, attractions, fun areas Interesting play you should drop by…
I believe they will help you make a self-sufficient and economical trip to Than Than Tai.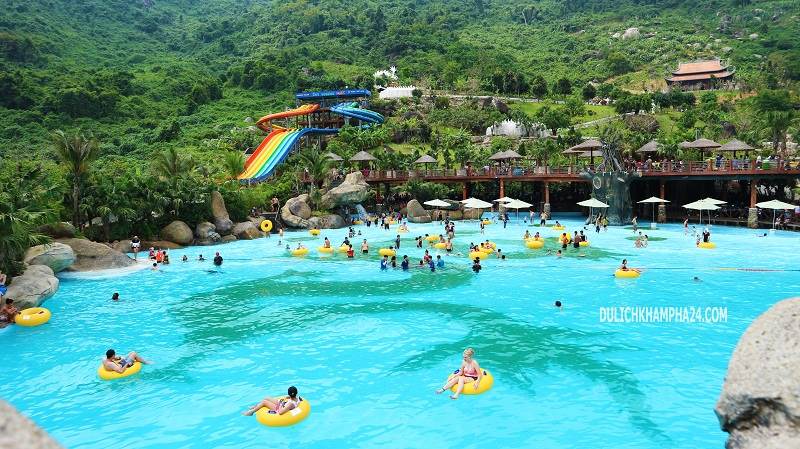 Travel experience Than Tai Hot Spring Park  – Da Nang
Travel experience Nui Than Tai Da Nang introduces people to an extremely interesting and new tourist destination, helping people to experience the novelty of heaven that nature offers. Than Tai hot spring park – Do not hesitate to make a first bath trip very attractive to visitors here.
Nui Than Tai hot spring park is located in Ba Na Nui Chua Nature Reserve in Hoa Phu commune, Hoa Vang district, Da Nang city.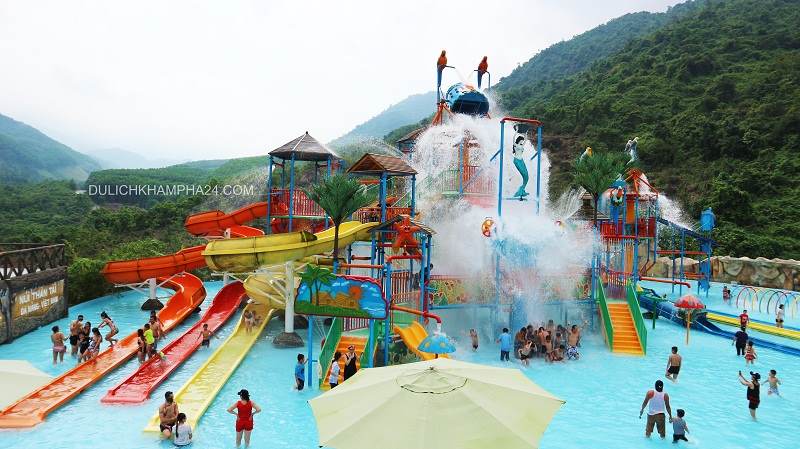 When should you travel to Than Tai Mountain?
Nui Than Tai hot mineral spring ecotourism site is built in Ba Na Nui Chua Nature Reserve, which is always cool all year round, with 4 seasons a day. Therefore, you can travel to Mount Than Tai at any time, but the most suitable time to travel to Mount Than Tai is from April to September.
At this time, Danang less rain, convenient for travel, also helps you can avoid and relieve the heat in the city area.
Traveling to Mount Than Tai by any means?
Than Tai Mountain tourist area is just over 30km from Da Nang city, the road is very beautiful so you can choose many means of transportation to come here such as motorbikes, cars (taxis) or graft tours. cheap day calendar …
The way to Mount Than Tai and Ba Na Hills in the same direction so you can also combine in the day to explore 1 day offline. But traveling to Ba Na Hill wants to combine Mount Than Tai 1 day is not reasonable, everyone, because it seems that every point to explore will take a whole day already.
+ Riding a motorbike: To ride a motorbike, you should prepare a map or find your way on your smartphone, so check the engine and the brakes carefully because there are many ramp up and down. Go to the near section to the tourist area of ​​Nui Than Tai, winding road, out of sight so you go at a moderate speed to ensure safety.
+ By car: If you drive by yourself, you will also follow the motorbike route to get there, and take a taxi or hire a car with a driver, a shuttle, then they take you away, no need to worry.
View more: Private car from Danang to Hoi An.
I would like to introduce to you the organization of the Danang tour with 12 years of operation is committed to ensuring the reputation and quality of service… The most important thing is Da Nang's cheapest price. My family used to go and were satisfied with the quality. You contact directly and only Mr Khanh's operating room: 0919 57 45 45.
+ Nui Than Tai group tour: This is also an option you can refer to, you will not need to worry about anything, there is a shuttle to take home, hotel, guide to buy tickets, instructions for spending. After that, I can eat buffet at the restaurant. Refer to the tour information you have traveled in the below.
NOTE: There are many customers contacting in need of advice recommending HOTEL good service near the sea and the center. So I also share to always refer to offline!!!
SCHEDULE TOUR TRAVEL MOUNTAIN TRAVEL DA NANG
07h30: Tour guide and NEW BRAVEL bus pick up at meeting place such as Hotel, Airport – Train station or other places in Danang city. Departure to the hot spring of Nui Than Tai hot spring.
08h45: Come to the 1-day tour of the Mountain of Gods, you will be guided to the reception desk, arrange to send your personal belongings and prepare to start a fun and relaxing trip at the Than Than Tai tourist resort.
09h00: Cheap Than Nui Mountain Tour will provide tram to move the group to the large pool area and water games for children and adults.
Here: You are free to take a mineral bath at the collective bathing area, participate in water games such as: RIVER RIVER – LONG TIEN CAVE, SWIMMING AREA and outdoor FUN area… Or the tourists do not want to BATH many relaxing lying in Massage on the chair at Ficus Lake.
11h30: Have lunch at BUFEET restaurant at Nui Than Tai restaurant which is very diverse, there are 100 rich dishes full of 3-REGIONAL FOOD with more Asian and Asian dishes for you to change your taste slightly. After eating, visitors can rest in the WAITING ROOM of the Mountain Tour Spirit Tour.
13h00: Tour guide gathered the delegation to continue the journey to discover the nature of Mount Than Tai. The delegation will visit the Natural Egg Boiling Lake, you have to boil the eggs by yourself at the hot mineral springs (self-sufficient cost of 1 egg 5k).
Next: You also have the opportunity to visit tourist attractions such as: Mieu Son Than, the largest natural stone bath in Vietnam. Rich botanical gardens such as: Rambutan Garden, litchi garden, mango garden… This is what every trip to the Mount of Fortune that visitors are most interested in.
15h30: Goodbye Mount Than Tai, you depart for Danang. The 1-day Mount Tai Tour is about to say goodbye.
16h15: Arrive in Da Nang, drop off at the meeting place. Ending the tour program of Than Than Mountain!
Tickets to the entrance of Nui Than Tai Resort
Ticket price to visit the Hot Spring Park, including: All water games – Mineral bath at Long Nguyet Ho and natural lakes – Sauna and steam sauna – Slide on buoy to conquer lazy river – Foot soak in hot natural mineral water – Massage in Jacuzzi – Have fun at the water park – Experience the free swimming pool – Use the free foot spa…
Ticket price: VND 400,000 / person (regardless of Da Nang people or tourists)
Fare for CHILDREN:
Over 1.3 m: VND 400,000 / child.
From 1m – 1.3m: VND 205,000 / child.
Less than 1m: Free.
Below is the price list of Nui Than Tai tourist area service: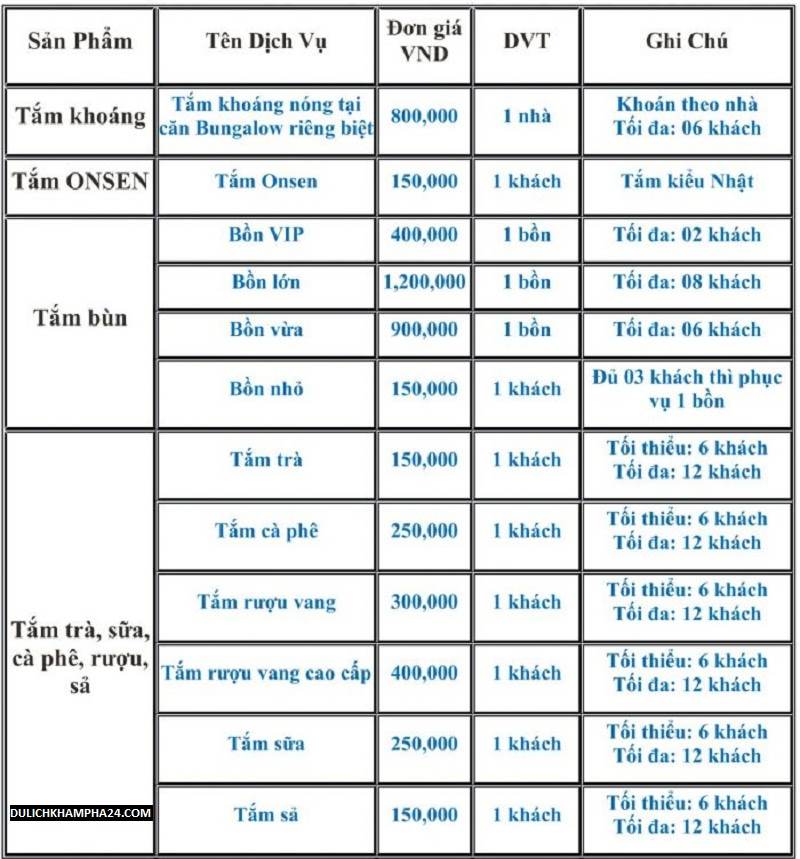 The area to visit and play at Than Tai
According to the experience of traveling to Mount Than Tai in the latest visit, they are still continuing to build more areas for sightseeing, entertainment, entertainment, so make sure each time you will see this place is very different.
Here are some places to visit, play and entertainment you can visit:
Onsen Tower.
Hot mineral bath area.
VIP hot mineral bath.
High-class hotel.
Mud area, tea bath, coffee bath, milk bath…
Kid's playground.
Long Tien cave with impressive lazy river.
Water park area.
Modern karaoke system.
Luxurious restaurant, class.
Souvenir shop system.
Spiritual area…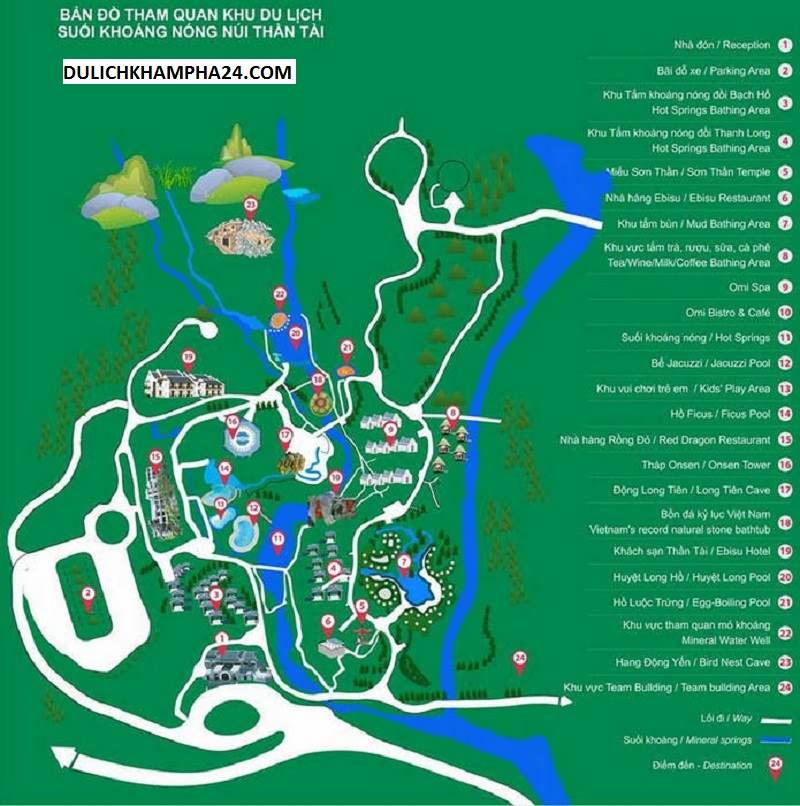 What to do, what to play in Than Tai Mountain?
The water park area has a lot of fun activities, from adventure to swimming in the wave pool, games in the bird's nest, rainbow slide or gemstone.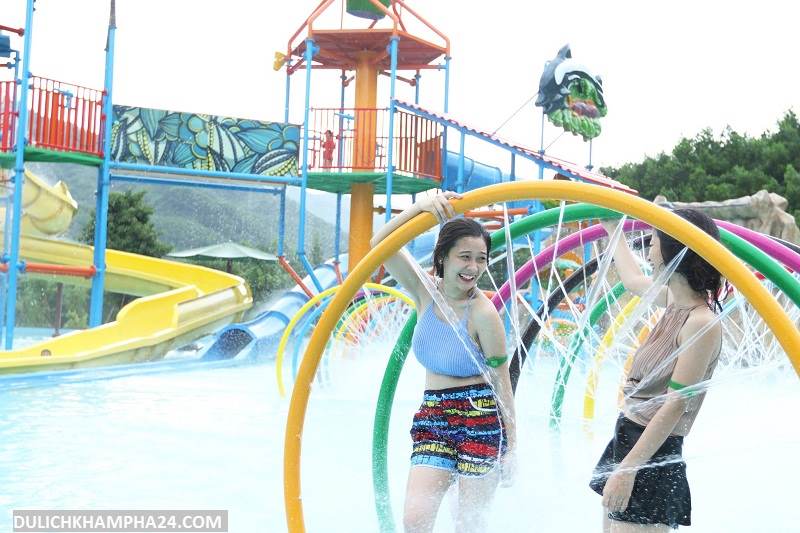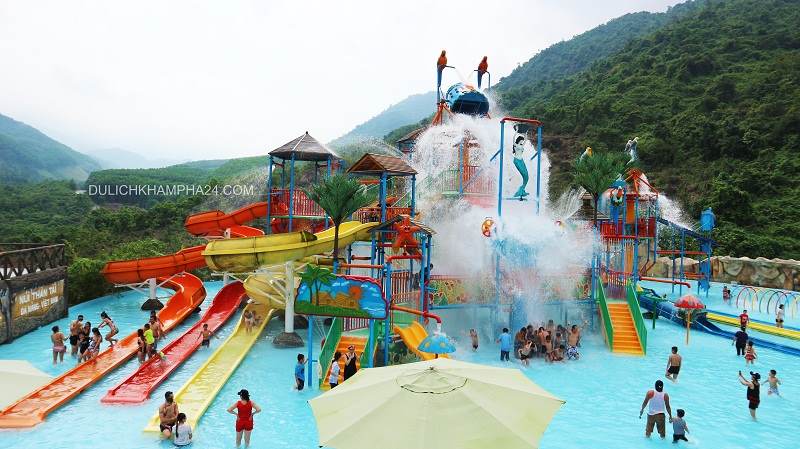 Traveling Than Tai Mountain – Soak your feet, take a hot bath, take a mud bath
These activities help improve health, so attract the oldest person.hi. A lot of fun activities for active youth and children. Here are some very nice pictures of the place sent by many young people to help everyone have more and more experience in traveling to the Mountain of Fortune 2019.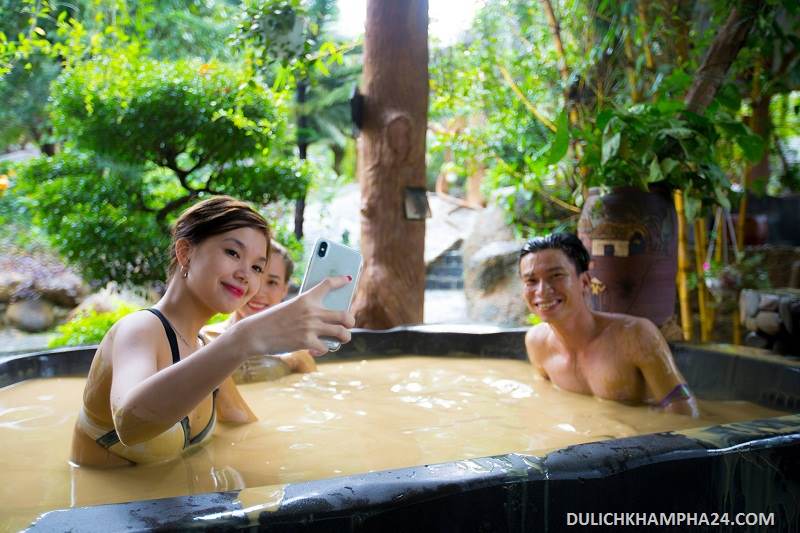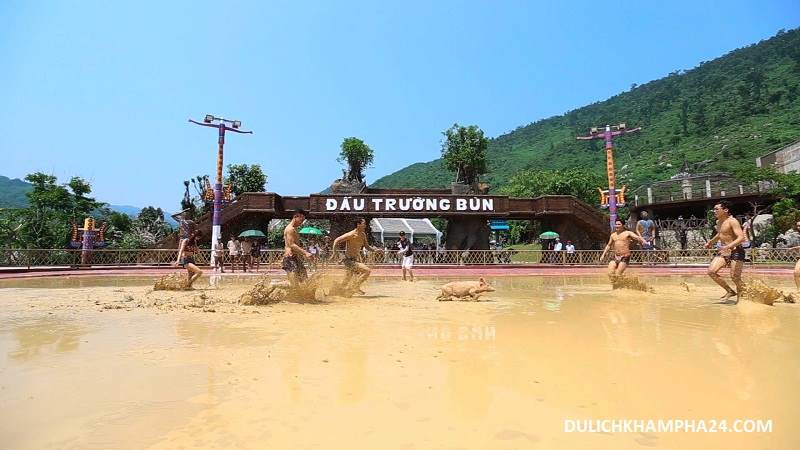 Traveling Mount Than Tai – Organize party with family and friends
At Nui Than Tai, they built many huts from big to small, high and low, both, but also have tables and chairs, and are used completely free. Therefore, this is an extremely ideal place for you to organize parties with family and friends every weekend.
Traveling Mountain of Fortune – Enjoy longevity eggs
I had to wow when I saw an egg boiled from a stream of hot mineral water naturally flowing from a cliff. Its boiling water is always there, very magical and interesting. You can see and enjoy the hot boiled eggs at the restaurant there with 5k girls / fruit.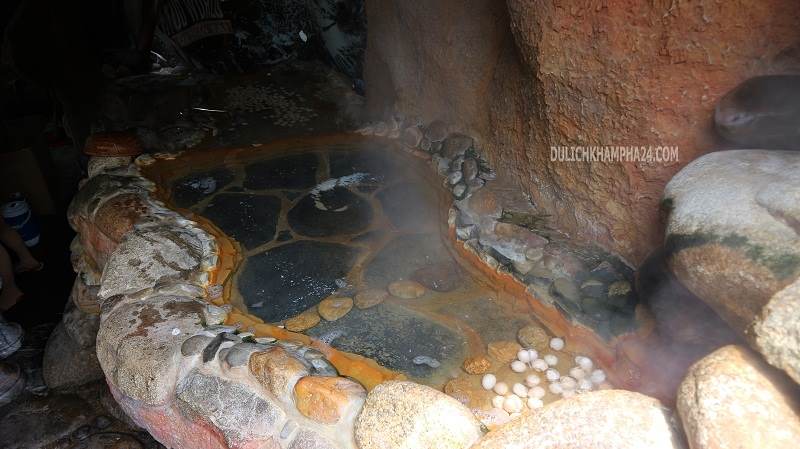 What to eat when traveling to Nui Than Tai Mountain?
Just like traveling to Cham Island, you will be free to bring cooked, processed, and fruit food, so you can prepare in advance from home for savings.
You can also buy more drinks and food in the service area of the resort. More advanced, you can enjoy buffet lunch at the Red Dragon restaurant for about 200k / interest. When you tour, you will enjoy at this restaurant.
Experienced travel self-sufficient Mount Than 2020
To more fully complete the trip to Mount Than Tai, you should find out carefully about the distance traveled, your expenses and your health. Here are the essential notes during your trip to Mount Than Tai.
What to note when traveling to Mount Than Tai?
Food can be brought with children, processed and cooked foods and fruits.
Do not bring fresh food, alcoholic beverages, stovetop, grill into the resort.
Full bathing suit, swimming to change when participating in activities at Mount Tai
There is a free storage space in the Mount of Fortune (included in the ticket) so please rest assured to bring your belongings with you.
I really hope that this self-sufficient travel experience will help you prepare well for the upcoming trip to Mount Than Tai. If you are traveling to Da Nang, you can refer to the article
Travel experience in Da Nang 2020 is full, I believe this article will help you have a lot of travel knowledge that you are lacking.
Wishing everyone a trip at Nui Than Tai hot spring park with family and friends….
---
Source (Vietnamese): https://dulichkhampha24.com/kinh-nghiem-du-lich-nui-than-tai/