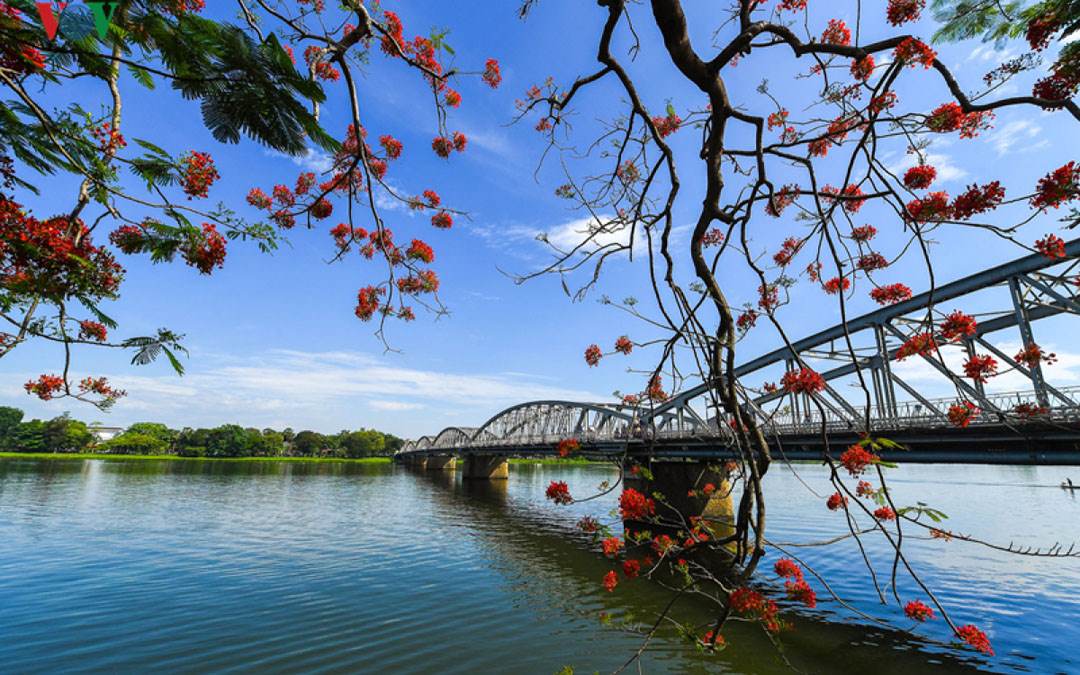 The most ideal time of the year to travel to Hue
If the climate of the whole country is divided into two seasons, dry and rainy, Hue has only two other seasons: rainy season and little rainy season. The rainy season lasts from September to the end of December, the little rainy season lasts from the end of December until about April.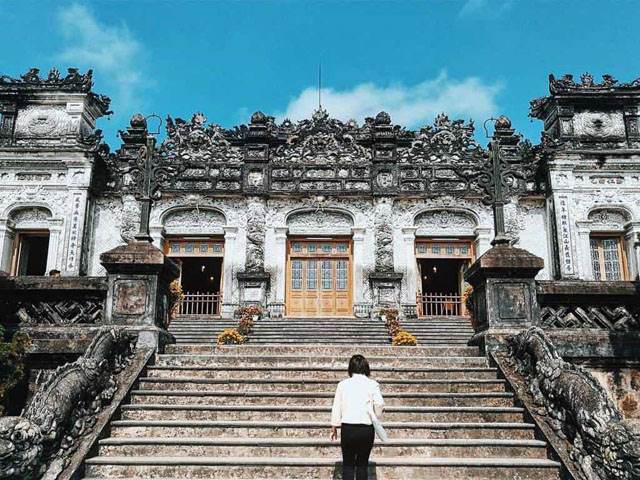 According to many self-sufficient travel experiences in Hue, the best time for a tour is at the time of the season: between spring – summer and autumn – winter.
How to go to Hue?
By plane
As one of the largest cities in the country, there is Phu Bai Airport in Hue which is very convenient for transportation if you want to save time, because the flight time to Hue is only about 1 hour.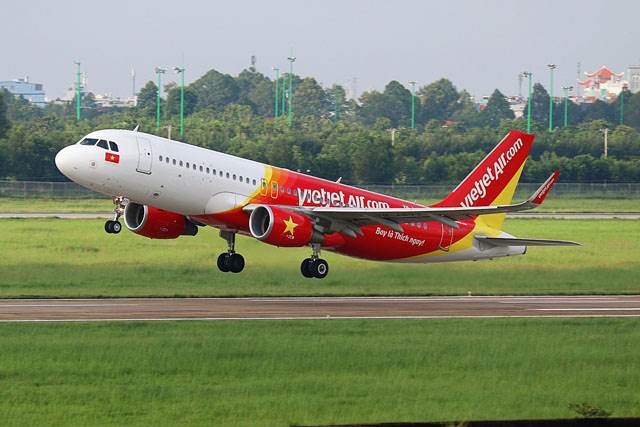 From Saigon to Hue takes only about 30 minutes, the fare from 400,000 VND / way.
From Hanoi to Hue, the time is only about 1 hour, the ticket price is from 730,000 VND / way.
You can choose airlines like Vietnam Airlines, VietjetAir, Jetstar, Bamboo Airway.
By train
Train will be an interesting choice for those who have plenty of time and want to admire the natural beauty along the way.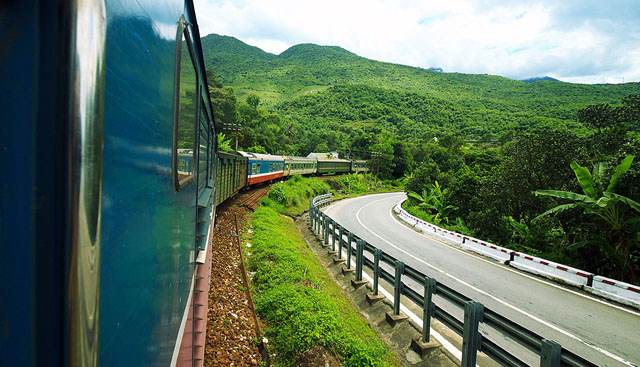 Hanoi – Hue train costs from 300,000 to 955,000 VND / way, traveling in about 14 hours.
The train from Saigon to Hue is priced from VND 400,000 to VND 1,050,000 / way, from 18:00 to 22:00.
In addition, if you combine to Hue and Da Nang, you can save time and money with the train time only takes 3 hours and the ticket price ranges from 50,000 to 120,000 VND / way.
By bus
If you want to save the most on transportation costs, you can choose a bus to Hue. Today, there are many reputable and high quality bed-bed manufacturers running from all over the provinces to Hue such as: Hoang Long, Phuong Trang and The Sinh Tourist…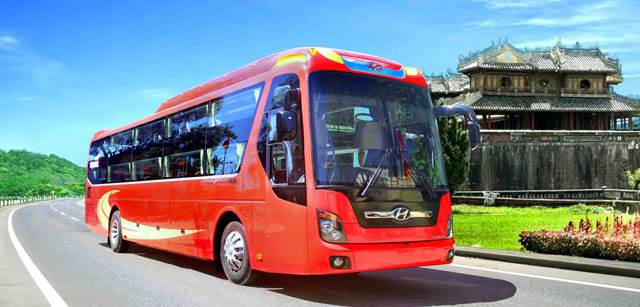 In Hanoi, you can catch a bus to Hue at Giap Bat station, Nuoc Ngam bus station, Luong Yen bus station, with fares from 300,000 VND / one way.
In Saigon, you buy tickets at Eastern bus station, with fares from 450,000 VND / time.
In Da Nang, you can catch the buses of The Sinh Tourist, HAV Limousine, Huetourist… The smooth seats only cost 80,000 – 180,000 VND / time.
View more:
Transportation in inner city when traveling Hue
Motorbike: You can rent a motorbike at a reasonable price from 120,000 VND / car / day to explore Hue city. Just contact your accommodation, most car hire services are very popular and available for travelers.
Cyclo: In addition cyclo is also an interesting means of transport for visitors when visiting tourist attractions. Cyclo prices are "very cheap", 15,000 – 20,000 VND / person / hour for a discovery, and some locals tell you good stories.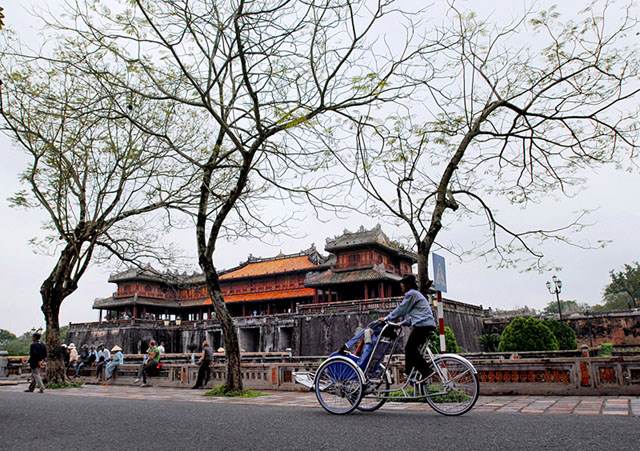 Taxi: Mai Linh, Thanh Cong, Taxi Vang, Huong Giang … is the company with the best quality along with modernity, ready to accompany you on all routes.
Mai Linh: 0234 3 89 89 89.
Yellow Taxi: 0234 3 79 79 79.
Taxi Gili: 0234 3 82 82 82.
Taxi Huong Giang: 0234 3 87 87 87.
The tourist destinations in Hue can not be ignored
Hue urban area
Hoang Thanh
Entrance fee: 150,000 VND / person / time.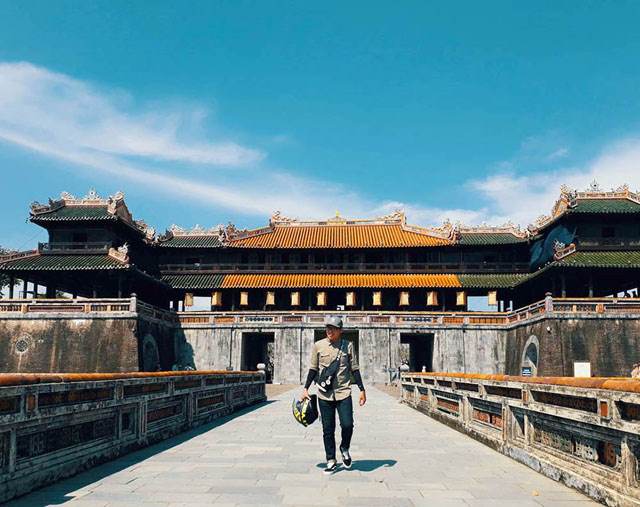 Hoang Thanh Hue has an area of over 500ha, is a tourist destination not to be missed, also a place to visit first when coming here.
This was the capital, the administrative and political center of the Nguyen Dynasty for 143 years and was the residence of the king and the royal family.
Important monuments of Hoang Thanh Hue:
Ngo Mon
This is the main gate of Hoang Thanh, where the Ceremony of the Parade of the Infantry, the Ceremony of the Lo Lo (the ceremony of reciting the names of the new Doctorates, the ceremony of the Squirrel Committee (the New Year Calendar), etc.
Periodic
The flag tower is the flagpole flag of the royal court, located in the middle of the South of the city – according to the Changes in the I Ching: "The male saint in the audience of the world" (the king faces the South to rule the world).
Thai Hoa palace
Considered as a symbol for the power of the Nguyen Dynasty, this is the place to celebrate the twice-a-month Dynasty ceremonies (on the 1st and 15th of the lunar calendar), Dang Quang, Van Tho, Quoc Khanh …
Quoc Tu Giam – Thua Thien Hue Museum of History
Entrance fee: 30,000 VND / person / time
Quoc Tu Giam was the first and only university of feudalism, originally in Thang Long under the Ly Dynasty, then built in Hue in the Nguyen Dynasty. Currently, Quoc Tu Giam has become the Thua Thien Hue History Museum – a place to store important historical values ​​about the heroic and glorious resistance war.
Hue Museum of Royal Fine Arts
The Hue Museum of Royal Antiquities has the museum's main building, the Long An Palace built of precious wood, on columns with carvings of dragon, dragon, and dragon, and more than 1,000 poems in Chinese characters. This is considered the most beautiful palace in the Nguyen palace system.
The museum currently displays more than 300 artifacts made of gold, crockery, porcelain, royal medicine and crafts, and costumes of the Nguyen Dynasty royal family. Hue Museum of Royal Antiquities currently has 700 artifacts: rustic pottery, glazed pottery from the Ly to the Nguyen dynasties. There are also Chinese, Japanese and French ceramics …
Thien Mu Pagoda
Thien Mu Pagoda, also known as Linh Mu Pagoda, is located on the hill of Ha Khe, on the left bank of the Perfume River. The pagoda was built in the 1600s and preserved many times, until now it is still one of the typical images of poetic Hue.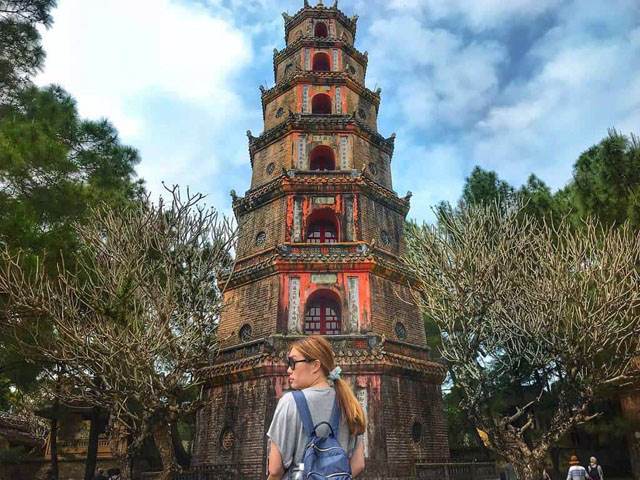 Associated with Thien Mu pagoda is Phuoc Duyen tower and the bell of the pagoda is far away. What makes Thien Mu Pagoda bell so special is that it is hit twice a day, 3:30 and 19:30, each time hitting 108 times continuously in 1 hour.
Huong river
Huong River stretches across the ancient capital, winding gently across the famous landmarks of Hue. This river probably witnessed all the formation, wars and life cycle of people here.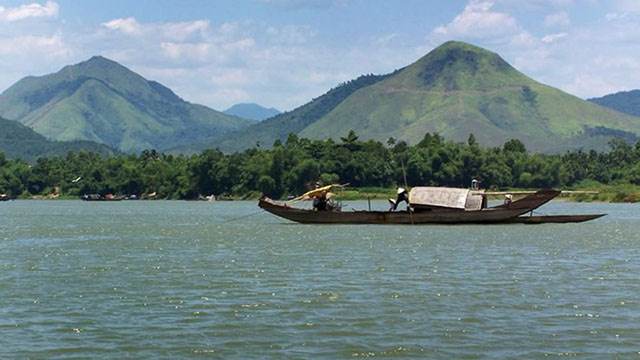 When coming here, you should try to experience sitting on the boat watching the dreamy Huong river, lyrical and listening to the folk songs of Hue. Especially taking a boat in the evening, the air is cool, you will be watching the shimmering city of Hue and immersed in the romance of Hue at night.
Truong Tien Bridge
Truong Tien Bridge (also known as Trang Tien Bridge) is located in the center of Hue city, and is one of the typical symbols of the ancient capital.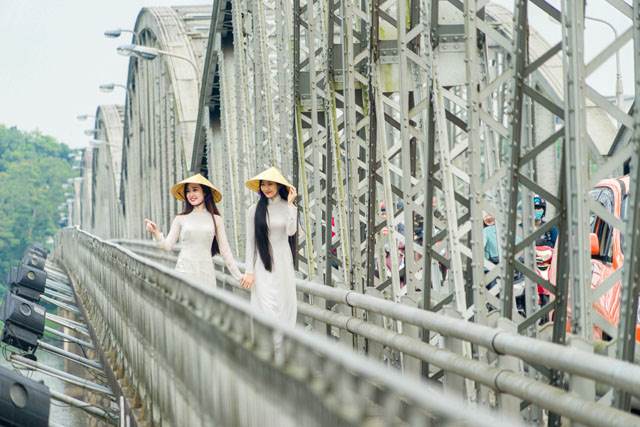 If you have the opportunity to travel to Hue in the summer, do not miss the most beautiful time of Truong Tien Bridge – when the red phoenix flowers bloom, as dotted with inherent peaceful scenery.
Dong Ba Market
This is the most famous market in Hue in particular and the Central in general. The market sells a full range of food items, everyday items, to Hue specialties such as lotus seeds of Tinh Tam lake (in the Citadel), Phu Cam conical hats, or Ke Mon village jewelry.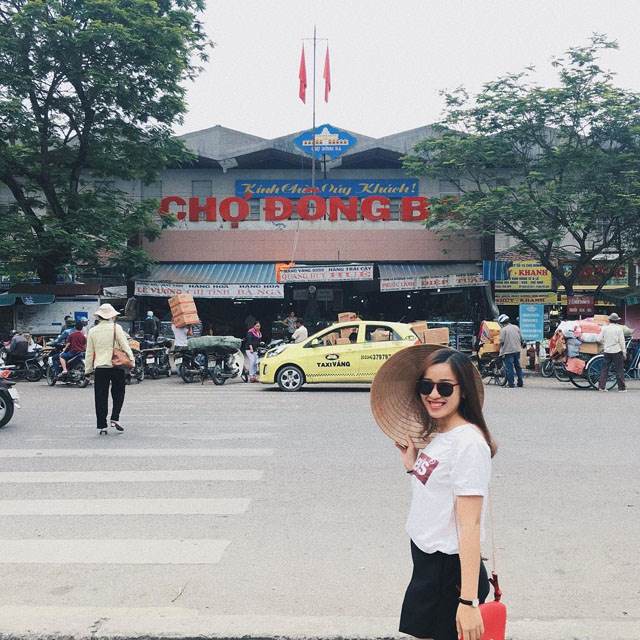 Vong Canh Hill
Vong Canh Hill is located quietly on the Perfume River, 7km from Hue city center. Standing on Vong Canh hill, you can see the lyrical picture of Hue city, especially the Tombs of the Nguyen kings, blending in with the romantic trees.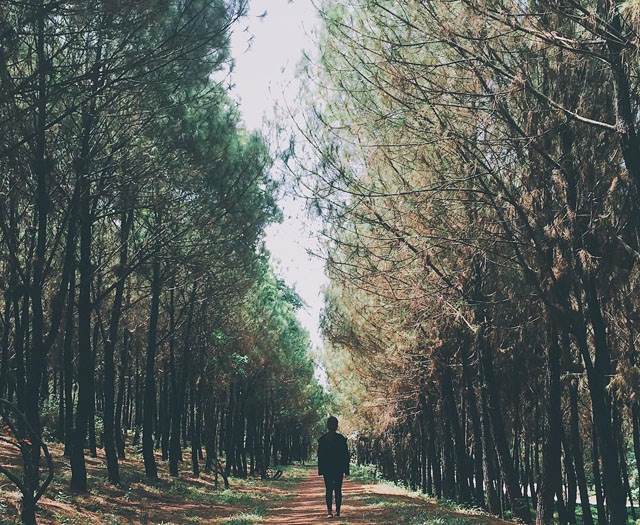 The golden time for you to visit Vong Canh hill is at sunset or dawn to feel the most complete poetic landscape of the hill.
Ngu Binh Mountain
Ngu Binh Mountain is located on the right bank of Huong River, 4km south of Hue city center. Together with Huong River, Ngu Binh Mountain intertwines, always together creates the charming landscape of Hue and has become a symbol of Hue for a long time.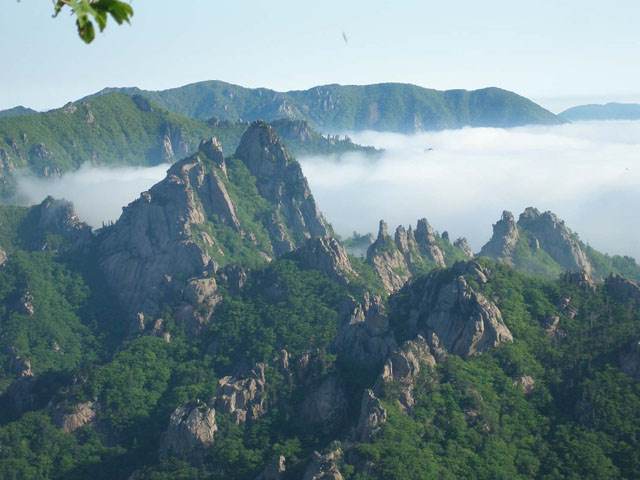 Therefore, people used to call Hue the country of "Perfume River – Ngu Mountain"
Hue suburbs
Hon Chen Temple
Hon Chen Palace is a relic group of about 10 different architectural constructions, located halfway up the slope of Ngoc Tran mountain, facing the Huong River, hidden under tall trees.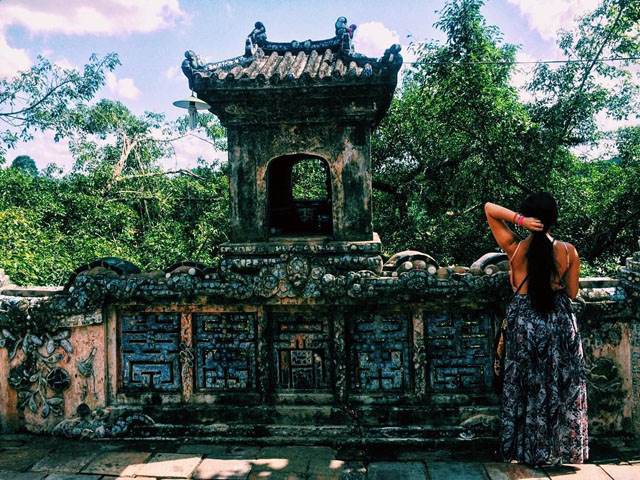 Hon Chen Palace is not only a valuable place to serve religious beliefs, spirituality but it is one of the attractions for visitors. It is the architecture of the temple, along with rivers, villages, and mountains, that makes the picture of Hon Chen temple more charming.
Mausoleum sites
This is also one of the tourist destinations that you cannot ignore when coming to Hue. Hue mausoleum consists of places used to burial the Nguyen Dynasty kings chose Hue as the center of power.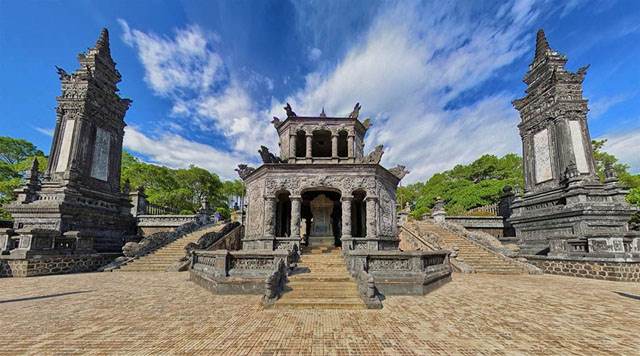 Hue mausoleum consists of 7 zones with different architectures, art styles and styles that reflect the thoughts and thoughts of each king: the majestic Gia Long Tomb; Minh Mang tomb strictly; Thieu Tri mausoleum was elegant; Poetic Tomb of Tu Duc; Tomb of Duc Duc is simple; The lovely Dong Khanh tomb; Sophisticated Khai Dinh tomb.
Entrance fee:
Tomb of Minh Mang, Tu Duc and Khai Dinh: 100,000 VND / ticket.
Tomb of Gia Long, Thieu Tri and Dong Khanh: VND 40,000 / ticket.
Lang Co Bay
If you want to find a peaceful and deserted place to temporarily remove all sadness in your noisy daily life, Lang Co is the perfect choice!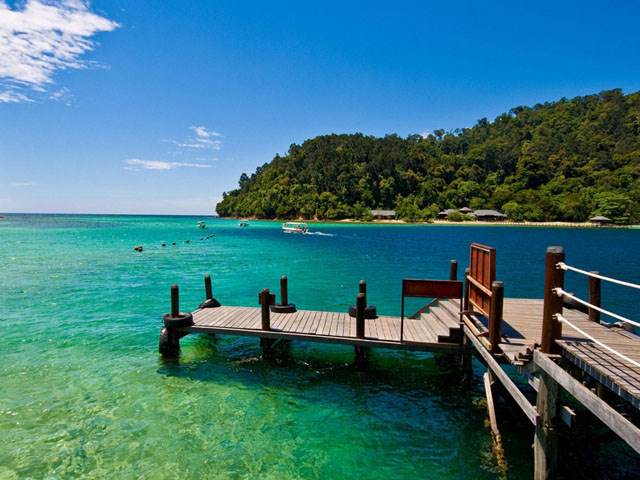 Lang Co beach The water is clear and the curved beach is embraced by the Hai Van pass, which is known as one of the most beautiful bays in the world.
Bach Ma National Park
Bach Ma National Park is the boundary between the gentle, shy Hue and vibrant Danang, full of vitality. This place is both wild and unique, both unique and strange, so it is suitable for those who want to discover something new.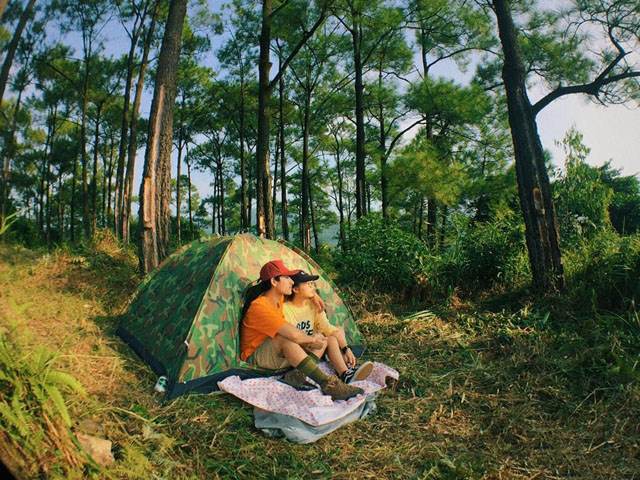 Beautiful and poetic Bach Ma with endless clouds of wind, fragrant butterflies gliding along shallow streams along the road, with gentle azalea flowers on a majestic 300m high bank, with flying clouds that can be manually touched and suddenly passed by …
Truoi Lake
Located at the foot of the Bach Ma mountain range, Truoi lake also brings the dreamy beauty typical of Hue. Traveling on Truoi Lake is a good experience to enjoy the poetic mountains and rivers and to find peace in the chaos of life`.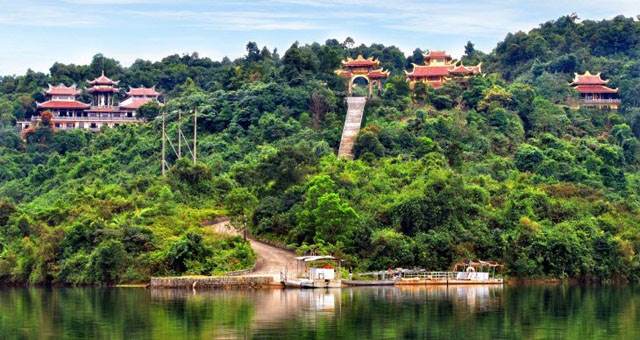 The lake water is surprisingly blue. Surrounding Truoi Lake is an immense mountain, from a distance is the Bach Ma mountain range as if hugging the vast lake.
Lap An Lagoon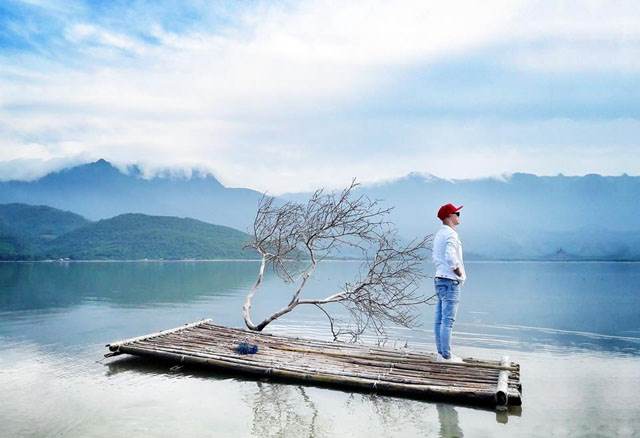 Lap An Lagoon is located right at the foot of Hai Van Pass, around the lagoon is a soft curving road creating enchanting scenery. In the lagoon, there is a species of aquatic product called "special", "pearl of heaven" … that is oysters.
Certain ancient cuisine must try!
Bun Bo Hue
Referring to Hue, you cannot forget Hue beef noodle soup, because this dish is considered as the "soul" of the cuisine here. A "standard" vermicelli cannot be without a pork leg, a self-made pork leg, a small piece of pork blood, and the most important last ingredient is beef.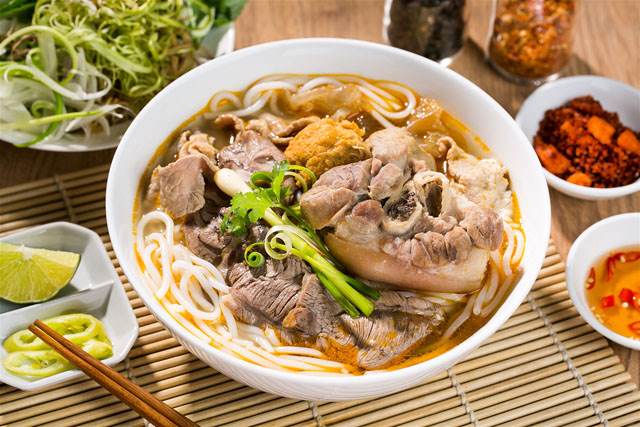 The hot, fragrant bowl of noodles will surely stimulate the taste and vision more when you use the same little raw vegetables.
Beef noodle 17 Ly Thuong Kiet, TP. Hue.
Ba Tuyet Restaurant: 47 Nguyen Cong Tru, TP. Hue.
Muoi pull shop: 20 Bach Dang, TP. Hue.
Mussel rice
Although this is just a rustic dish, this rich flavor of mussels rice bowl still attracts many people and exists to this day.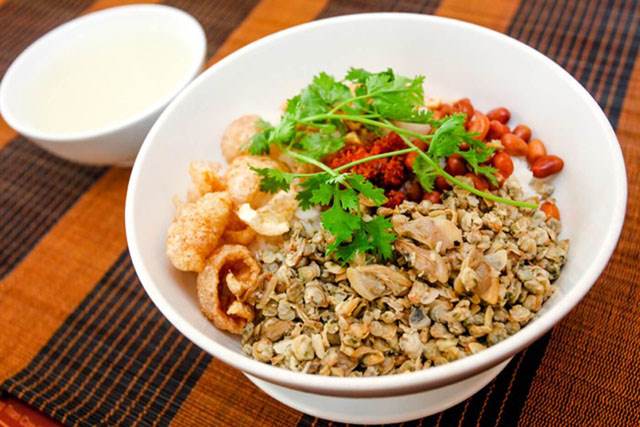 The mussels when flavored, blended with ingredients such as crispy fried pork rinds, fish sauce, roasted peanuts, bananas, bean sprouts… Just looking at it makes me feel excited!
Small Shop: 28 Pham Hong Thai, TP. Hue.
The bars in Con Hen, P. Vi Da, TP. Hue.
Mrs. Cam mussel rice: 2 Truong Dinh.
Mussel rice 98 Nguyen Hue.
Hades Rice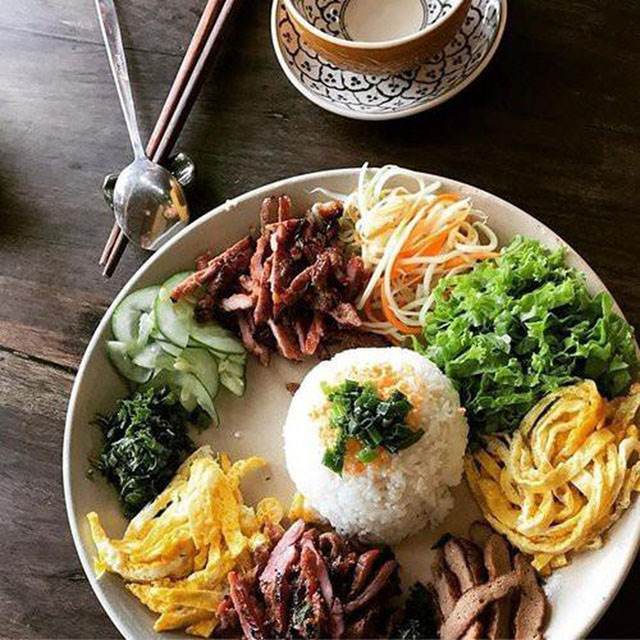 Hearing the name will probably make many people see … shudder, but this is a very delicious dish and also very simple. Just a bowl of rice with bacon ingredients, Hue rolls, shrimp, Hue baked rolls, scrambled eggs, herbs, cucumber … displayed around, literally a cheap rice dish but extremely delicious, delicious mouth.
Am Phu Rice Bowl 35 Nguyen Thai Hoc.
Negative Rice 51 Nguyen Thai Hoc.
Hue cakes
Hue has many types of cakes: duck cake, filter cake, cake, nam cake, little cake … There is a pretty good point about these cakes that you can eat anytime.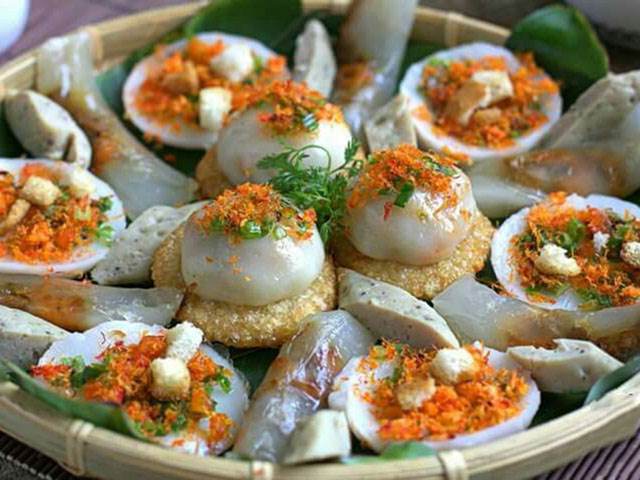 Although it has been imported to many other central provinces, the taste in Hue is nowhere near comparable.
Ba Do Restaurant: 08 Nguyen Binh Khiem, TP. Hue.
Food court area of markets such as Tay Loc and Dong Ba.
Hue Nam Banh Cake 109 Le Huan.
Ms. Hoa Restaurant: 11A Truong Dinh.
Hue tea
The tea in Hue, how much time is too much to tell. What are longan tea wrapped with lotus seeds, pomegranate seeds, waterlogged tea, taro tea, tea powder.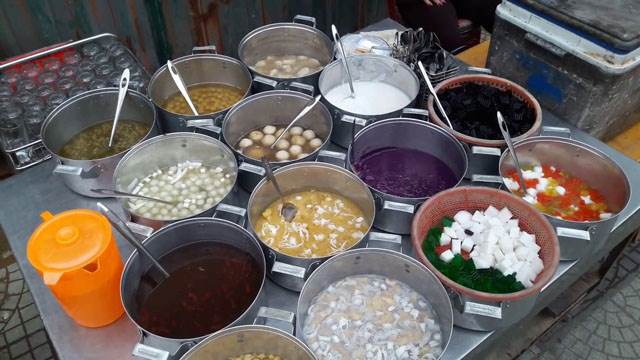 Although there are many, but each tea has a different flavor, nothing mixed into any dish. The only common feature of them is that they are processed meticulously, sophisticatedly and are suitable for sweet lovers.
Ngoc Hien Tea: 65 Tran Hung Dao, TP. Hue.
Che Thanh: 78 Mai Thuc Loan, P. P. Hau, TP. Hue.
Che Mo Ton Dich: In front of Thuong Bac park gate, City. Hue.
Milk Tea: 156 Chi Lang.
Sour shrimp paste
Hue people always have an endless love of fish sauce, in which one of the most favorite dishes to buy as gifts is sour shrimp sauce.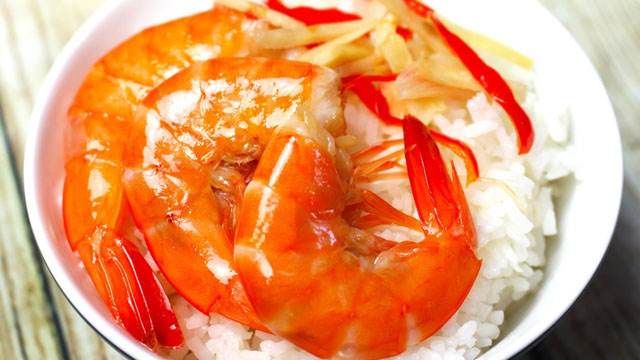 A special feature of this dish is that cakes are soaked with white wine, so they will slowly ripen and form a dark red color. The most delicious sour shrimp paste is rolled with boiled meat, rice paper and raw vegetables.
To Viet sour shrimp, 95 Chi Lang, TP. Hue.
Where can Hue feel all of Hue?
As one of the most popular tourist destinations in the country, Homestay Hue is also designed very similar to the personality and nature of Hue people: being romantic, romantic and still retaining the traditional and nostalgic features.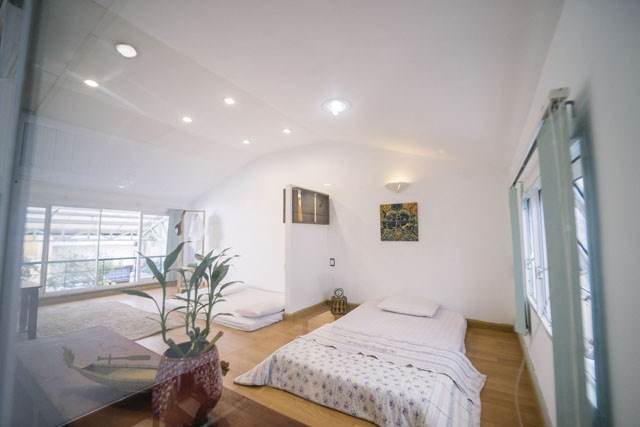 I hope this article sharing about Hue travel experience of this self-help can help you with something. I will regularly update the latest and most useful information in the article with the desire to help you have a fun and meaningful journey.
If you have any questions or comments, please leave a comment below or a inbox for me to improve my post!
---
Source (Vietnamese)`: https://www.luxstay.com/blog/cam-nang-du-lich/du-lich-hue/du-lich-hue.html