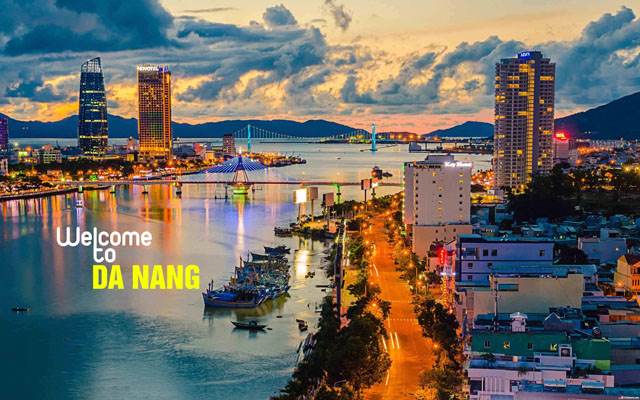 My wife and I are planning to travel to Danang next month, my wife loves Hoi An ancient town so I intend to visit places in Danang, then we will go to Hoi An.
But I am wondering whether to go from Da Nang to Hoi An is the nearest way? Hope the advice section to help me should go how is the most reasonable? I thank you very much! (Duc Thinh, Hanoi).
Reply:
How to get from Danang to Hoi An?
Guide travel route from Da Nang to Hoi An, schedule of travel from Da Nang to Hoi An most convenient.
To go from Da Nang to Hoi An you can go by train, car or plane (currently domestic airlines have routes from Ho Chi Minh City and Hanoi to Da Nang, to For tickets you should buy about 3-6 months in advance to avoid running out of tickets or high prices).
Currently, Hoi An does not have an airport or station, so you should move to Da Nang airport or Hue airport and then go by car, taxi, bus or motorbike taxi to Hoi An ancient town.
Guide schedules from Da Nang to Hoi An and transportation.
1/ Traveling from Da Nang to Hoi An by car:
According to experience going from Da Nang to Hoi An cheap, you should rent a car to travel more conveniently if you go in large groups.
Not everyone knows that Taxi service in Da Nang is the most expensive form in the country, the km fee is quite high compared to other provinces and cities about 15,000 / 1km for 4-seat cars and 16,000 / 1km for 7-seat cars because Da Nang is currently hot about Sea travel.
When traveling to Da Nang before each trip, once you have a scheduled arrival at Danang airport, everyone can contact the shuttle service from the Airport to the center of Danang City or directly to Hoi An. An (can be the address you book the hotel).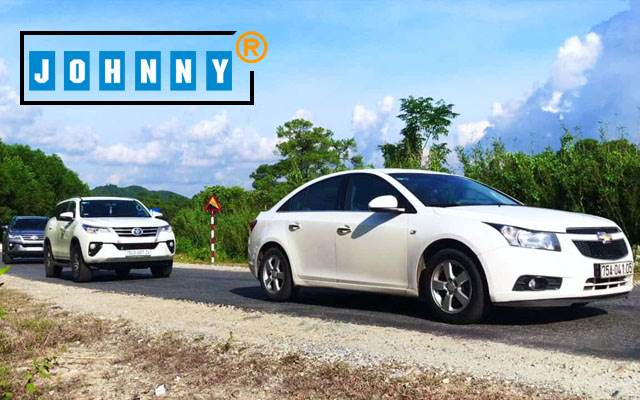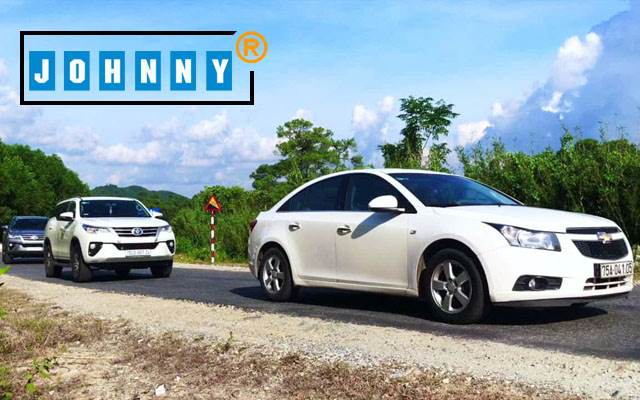 To move quickly, proactively and save most convenience. You can call the online booking phone number at Phuong Tran Travel – 0905 883 438 (Mr Khanh – Sales & Marketing Manager). Mr. Khanh is a very friendly and friendly indigenous people, he can also advise you more about the schedule as well as tour guides here.
The price is also very good: 220,000 VND for 4-seat cars, 270,000 VND for 7-seat cars, or 400,000 VND for 16-seat cars, very economical and proactive if you follow the group. For the afternoon to move to the airport, you can also contact Mr. Khanh to be able to transfer.
Price list of car rental from Da Nang to Hoi An
| | |
| --- | --- |
| 4 seaters car | 220.000 vnđ |
| 7 seaters car | 270.000 vnđ |
| 16 seaters car | 400.000 vnđ |
2/ Take a bus from Da Nang to Hoi An: (about 30km)
Bus routes Danang – Hoi An – Da Nang. The bus departs from Danang bus station and stops at Hoi An bus station.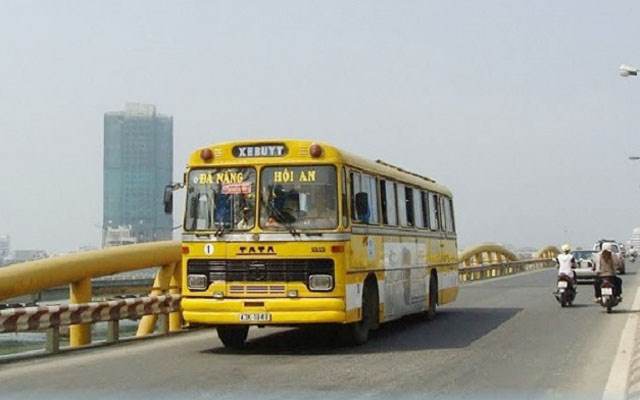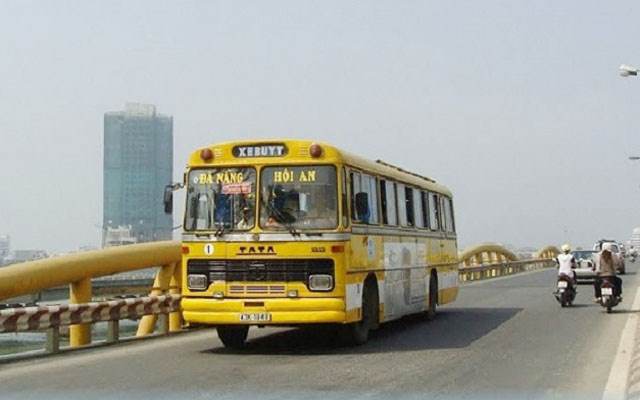 First leg itinerary: Central Bus Station of Danang – Ton Duc Thang – Dien Bien Phu – Le Duan – Tran Phu – Trung Nu Vuong – Nui Thanh – Nguyen Van Troi Bridge – Ngu Hanh Son – Le Van Hien – Bus Station Hoi An.
Return journey: Hoi An Bus Station – Le Van Hien – Ngu Hanh Son – Nguyen Van Troi Bridge – Bach Dang – Phan Dinh Phung – Yen Bai – Le Duan – Dien Bien Phu – Ton Duc Thang – City Central Bus Station Danang.
Frequency: 20 minutes / trip.
Number of trips (return and return) in the day: 38 trips.
Daily operating time: 5 hours 30 to 17 hours 50.
3/ Motorcycle
From Danang to Hoi An by motorbike you can move in two main directions:
Take Highway 1 South about 27km to Vinh Dien and turn left for another 10km. Go to Hoi An and follow Huynh Thuc Khang street.
Or the second way is closer: going from the center of Da Nang to the Han River Bridge, going to Da Nang – Hoi An provincial road, to Hoi An about 30km.
Renting a motorbike to travel to Hoi An you can contact the hotel for guidance and the cheapest rental. Or travel by motorbike taxi is also very reasonable, because the road in Hoi An is quite small.
4/ Taxi: It is very convenient, but the price is quite high.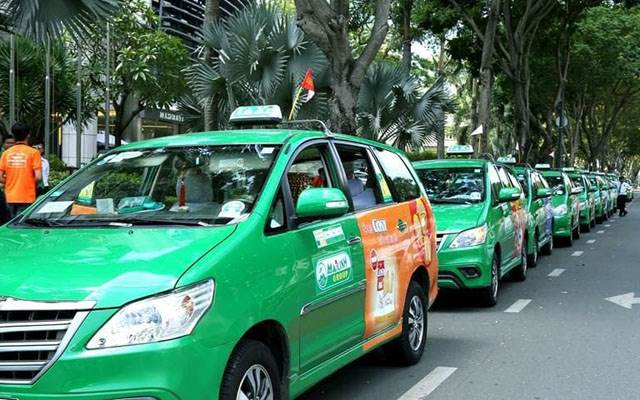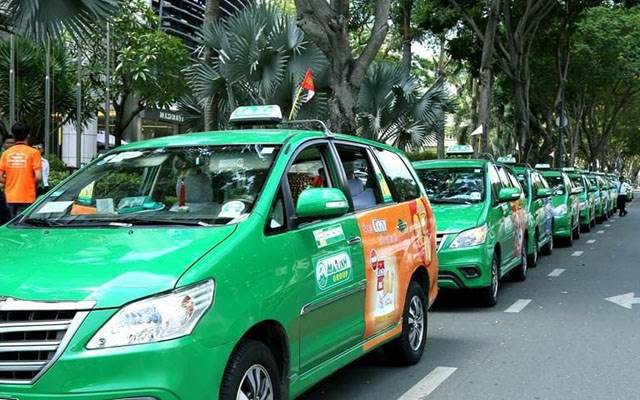 Han River taxi in Danang. Phone: 02363. 655.655
Huong Lua Taxi in Danang. Phone: 02363. 82 82 82
Mai Linh Taxi in Da Nang. Phone: 02363. 52 52 52
Airport Taxi in Da Nang. Phone: 02363. 82 5555
Taxi Mai Linh in Hoi An. Phone: 02353. 92 92 92
Taxi Mai Linh in Tam Ky. Phone: 02353. 83 83 83
Tip: Apart from the problem of going from Da Nang to Hoi An, how is it nearest? To have the most attractive travel, you should follow the following schedule:
From Da Nang, after spending 1 night in Danang and visit Ba Na the next morning. Afternoon leave Ba Na to Hoi An. Night sleep in Hoi An. You can refer to the full information about tourism in Da Nang and Hoi An below: